Recipes
Back to School Healthy Snacking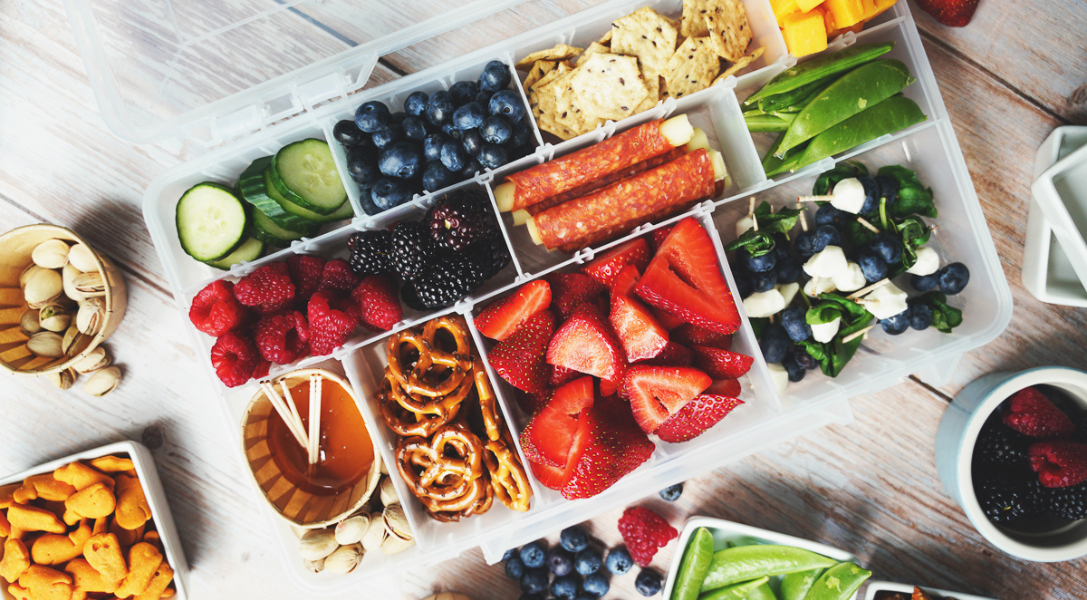 Back to school season means back to routine, and preparing meals can be a time-consuming task. Make meal prep simple by creating a healthy snack bento box for the whole family. Try adding one food of every colour for a nutrient-dense snack.
The colours of foods indicate the presence of different nutrients and have different health benefits. They can be categorized as follows:
Red foods: These are rich in the antioxidant lycopene, which has been shown to reduce the risk of some cancers and heart disease.
Blue/purple foods: These have anti-inflammatory properties.
Green foods: These are high in fibre, which aids in digestion and promotes a feeling of fullness after a meal.
Orange/yellow foods: These contain vitamin C, which is important for the immune system and skin health.
White/tan foods: These are high in potassium, which is important for the regulation of blood pressure and heart health.
Eating a rainbow of fruits and vegetables can help ensure you get a wide range of health benefits, and contributes to a healthy and balanced diet!